M A S T E R P I E C E
A Rare Monumental Gilt-Bronze Samantabhadra and Samantabhadri Group.
Nepal, 18th century.
Height 65 cm. Height buddha with lotus throne 32,5 cm.
Almost one meter in height, this large gilt-bronze group of a Buddha Samantabhadra and his consort Samantabhadri on a throne with mandorla was made some time in the 18th century by the renowned Newar artisans of the Kathmandu Valley in Nepal.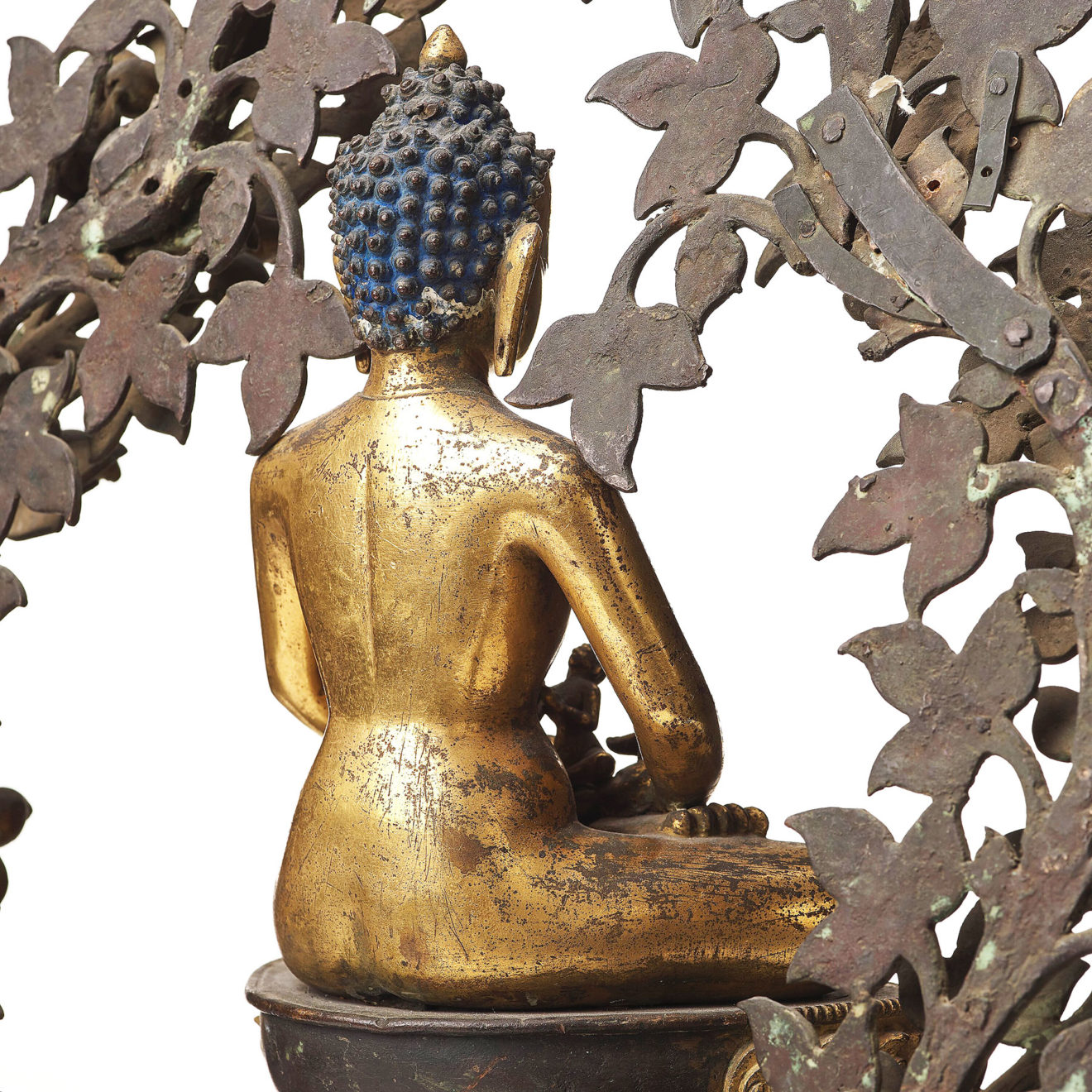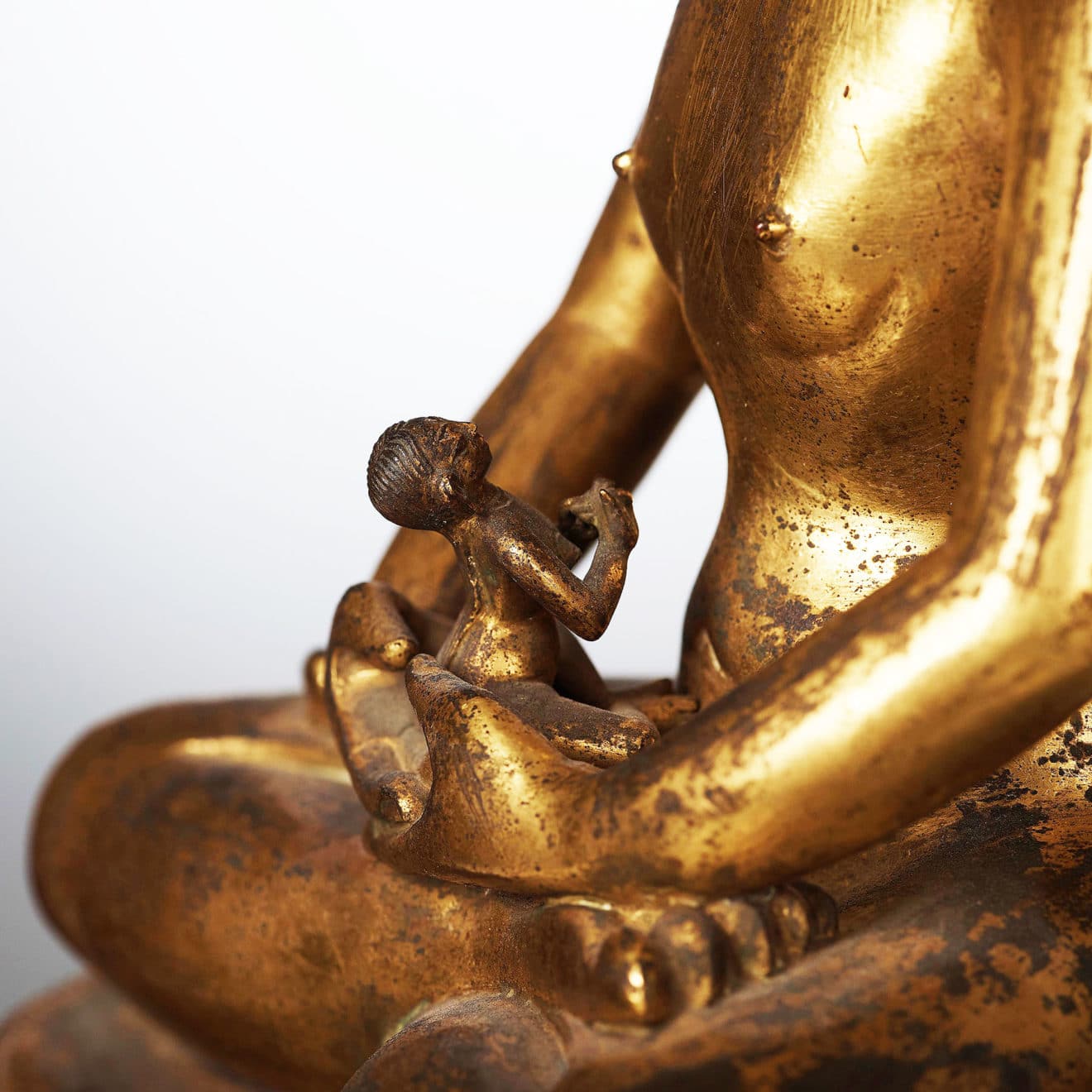 Like many Nepalese bronze sculptures, this figure has been fire-gilded — a process that involves washing the statue with gold and mercury. When fired, the mercury evaporates to leave a gilded film bonded to the surface.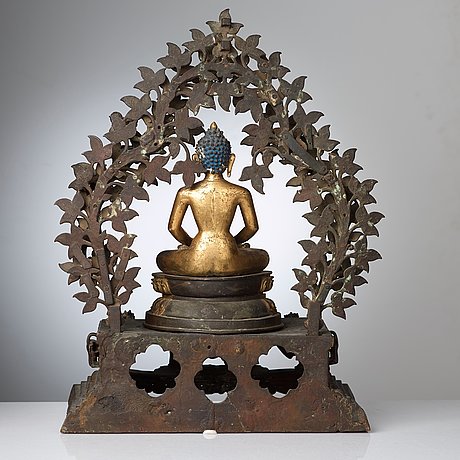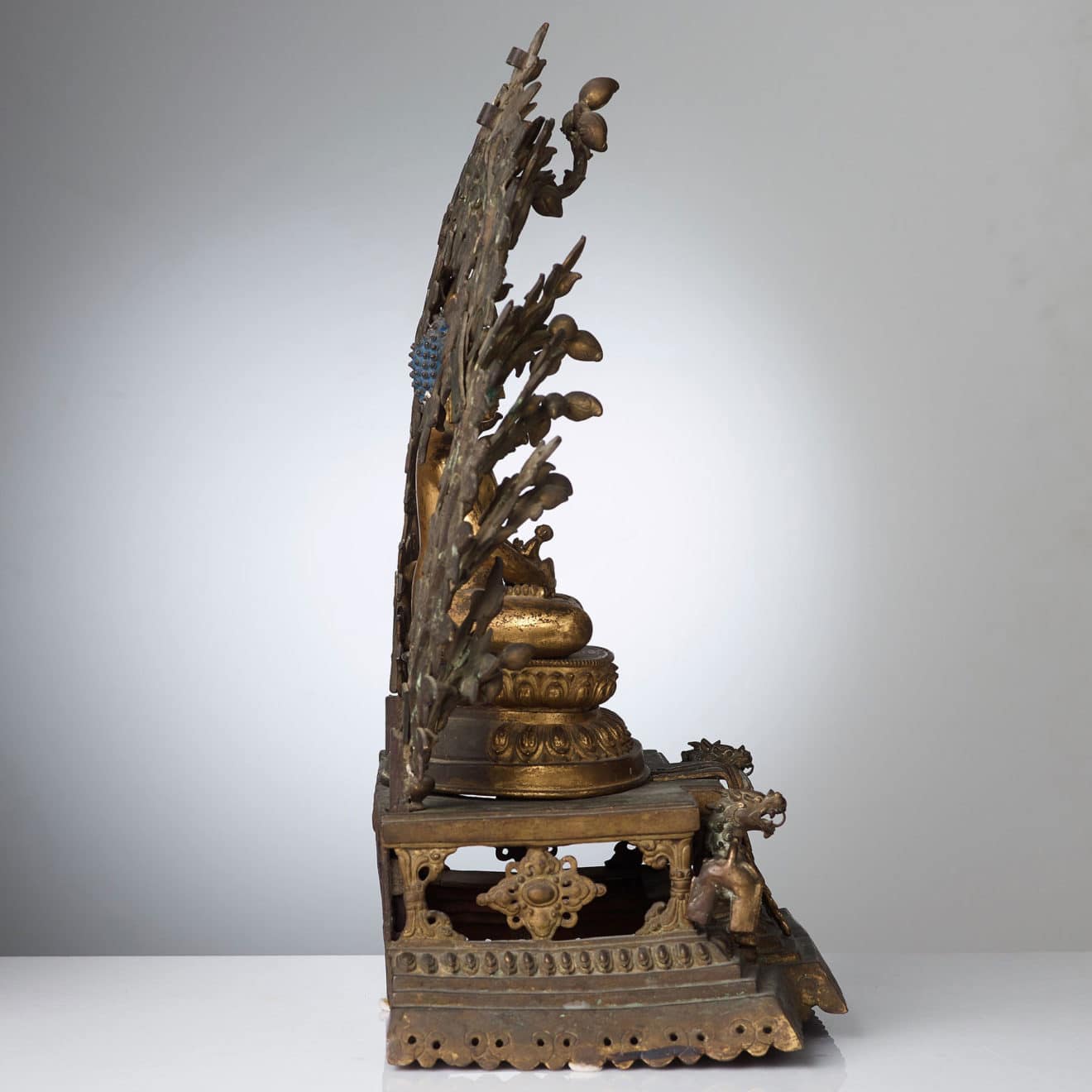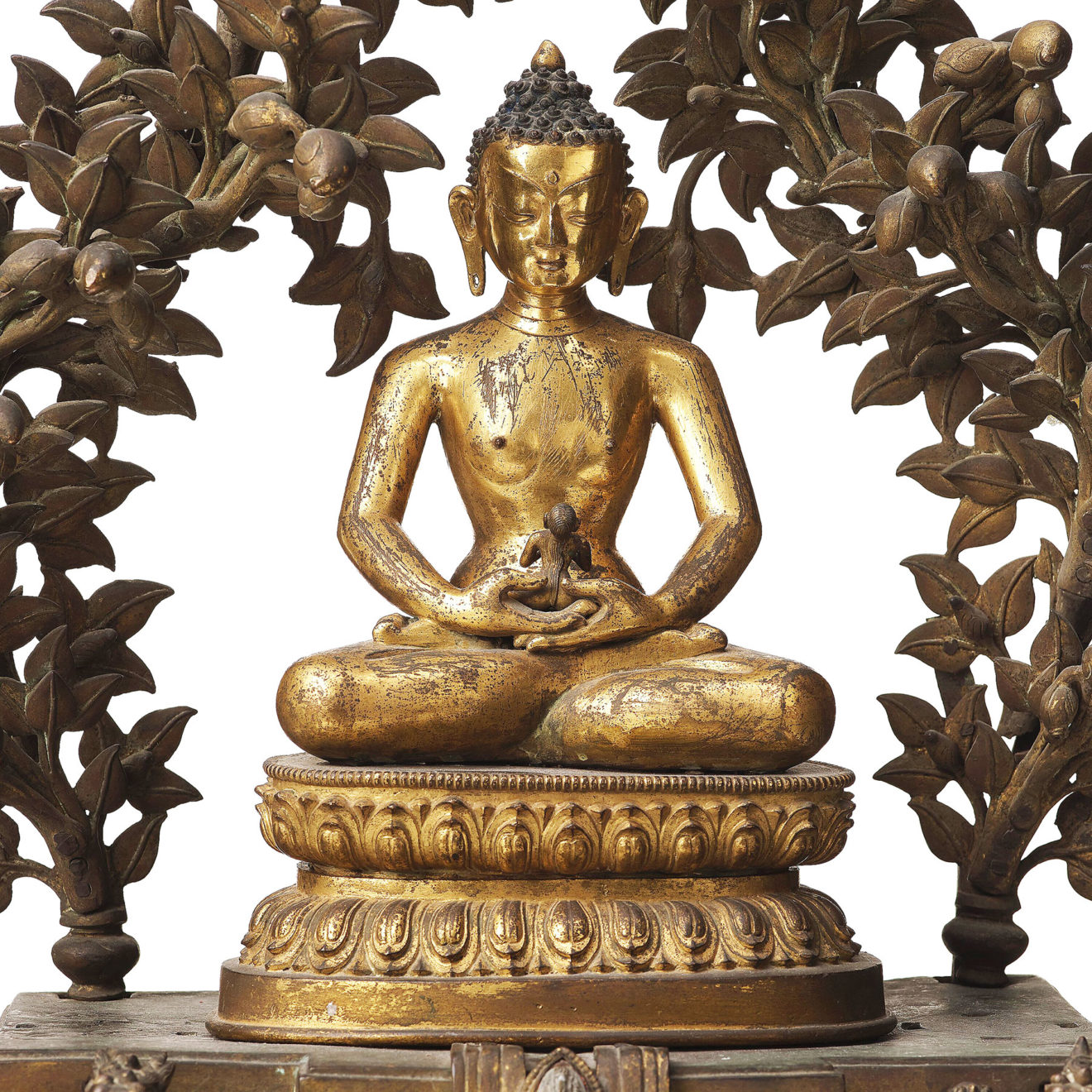 The Newar create their sculptures using the lost-wax technique. It involves coating a wax model in clay mixed with dung and rice husks, then firing it to melt the wax and leave a hollow cast into which molten bronze can be poured.
In the Kathmandu Valley, craftspeople use a particularly high volume of copper in their bronze alloy, 85-95 per cent, which gives the metal a deep russet tone — visible here on the sculpture's reverse.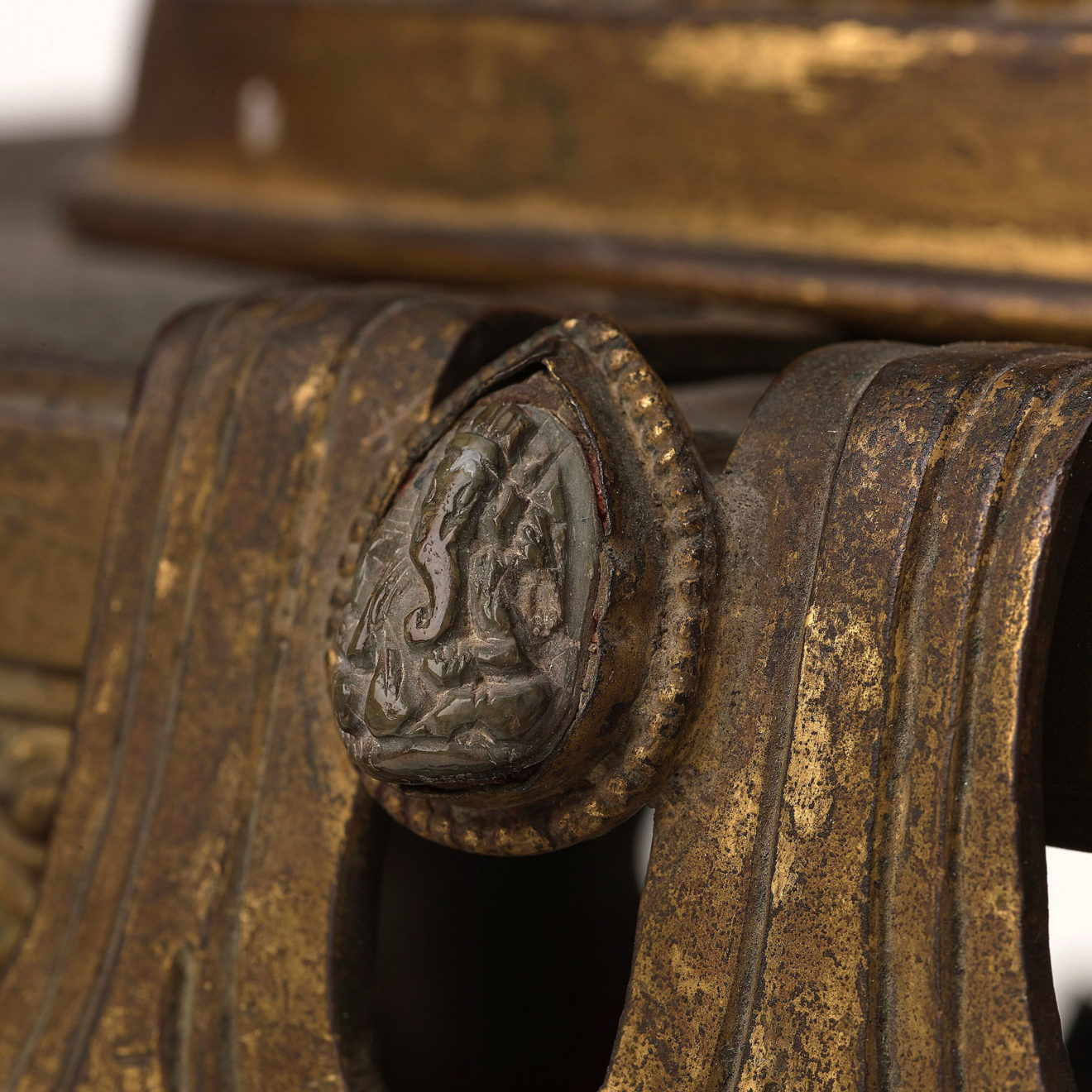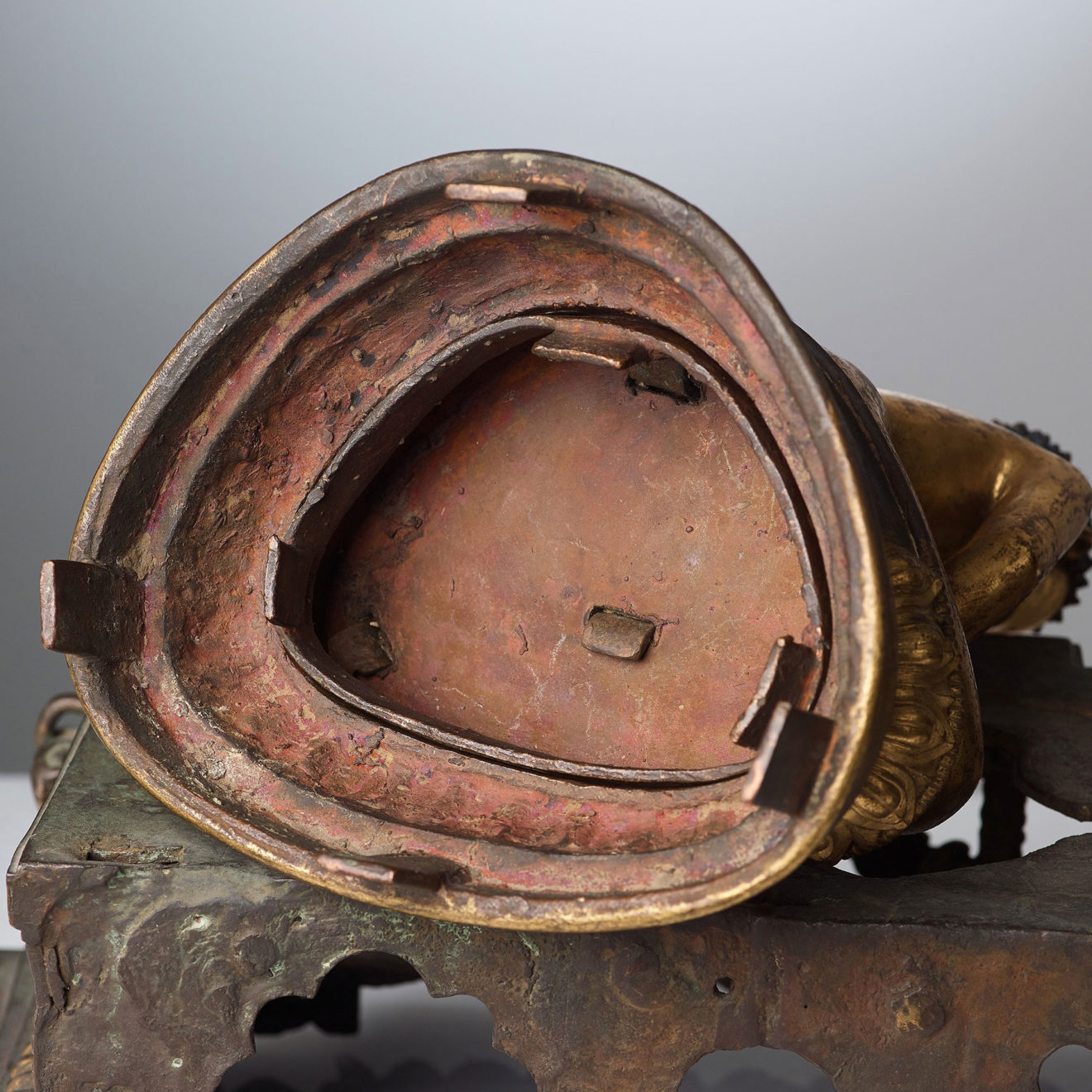 No more then ten bronze buddhas of this calibre have been sold during the past decade. And of those ten, only a third were Nepalese. When you also consider the fact that this statue has been in the same European private notable collection of Asian art since 1960's, its sale becomes an exceptional moment.