BECKER ANTIQUES | SINCE 1969
Extremely Rare Set of Female Musicians and Dancer
Superb and Most Rare pottery "mingqi" representing a set of (total 5) female musicians and dancer.
Grey earthenware coated with white slip and remains of white, red, black, and brick-red pigment.
High 23 cm., musicians
High 33 cm., dancer
Han dynasty, ca. 206 BCE to 220 CE
Provenance: Old German private collection, acquired back in the 1990's.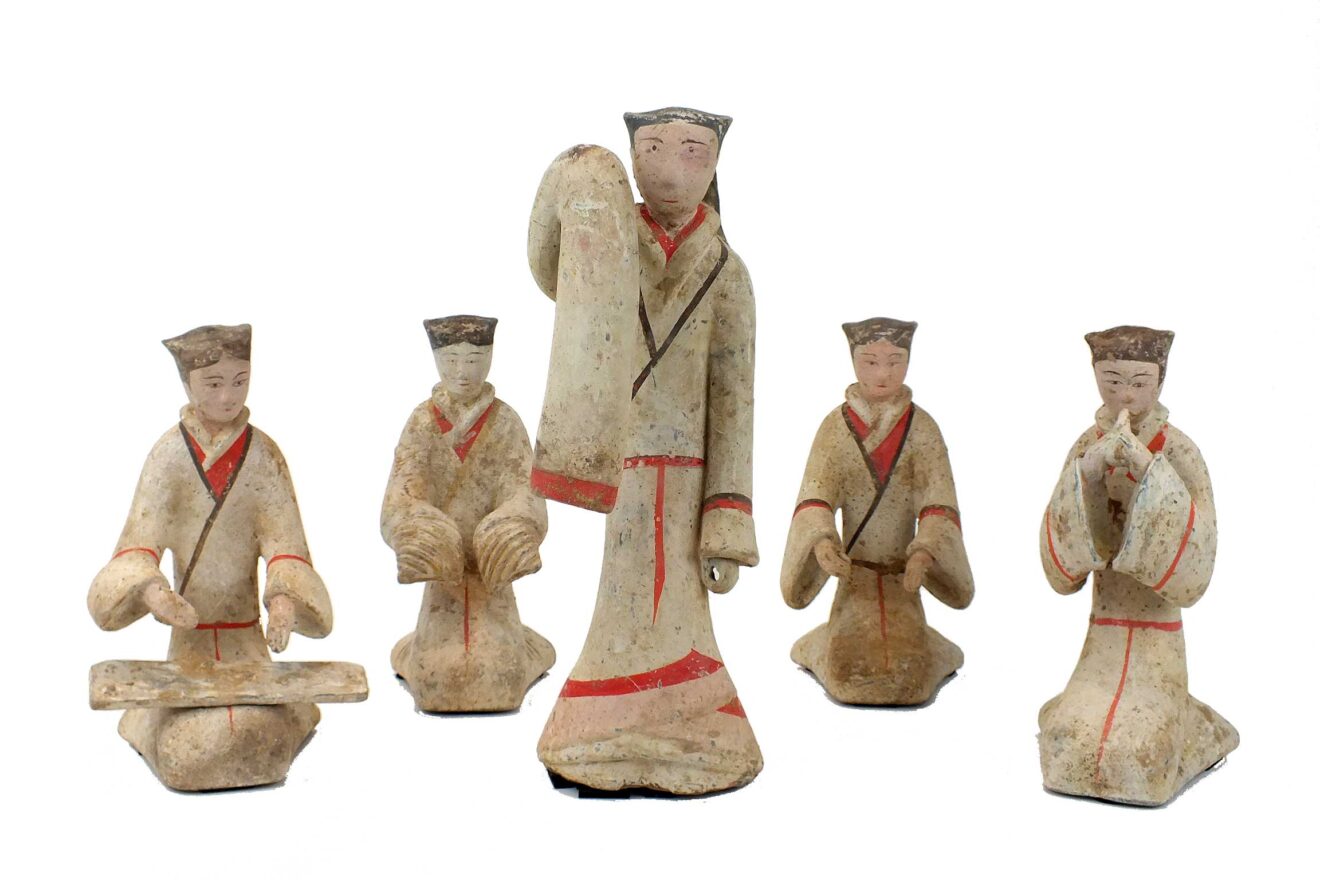 A LARGE GILT-LACQUERED WOOD STATUE OF BUDDHA
VIETNAM 17TH-18TH CENTURY


Provenance: From a Spanish private collection, Madrid, Spain
Literature comparison: Compare with a related Buddha, Vietnam, c. 1600, in the collection of The Pacific Asia Museum, accession 1996.2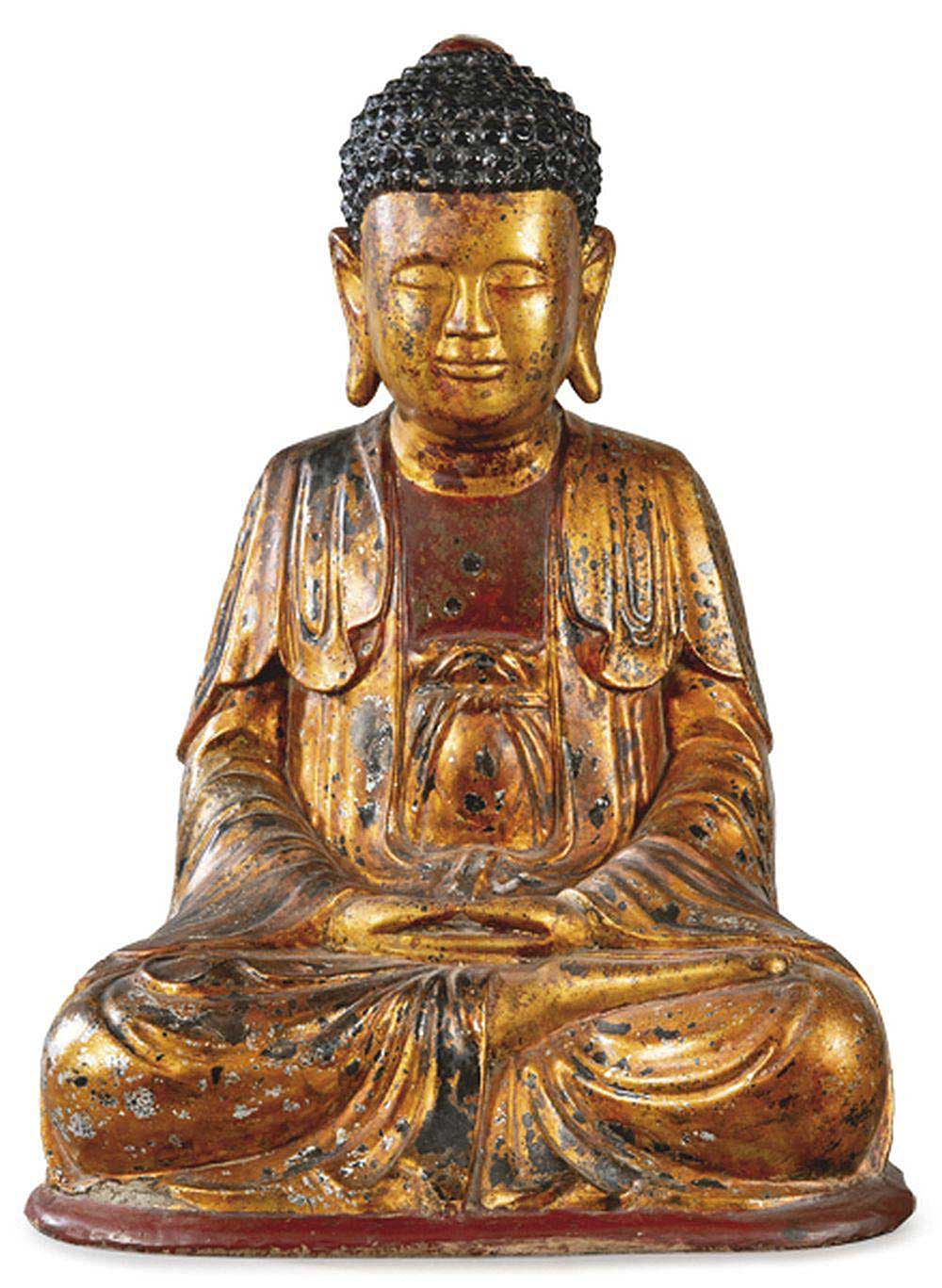 Tibetan Painted Thangka Mahakala
18th-19th Century, Tibet
Depicting Mahakala Yab Yum. Sight height 75 cm., wide 56 cm.
Provenance: Private collection, New York, US.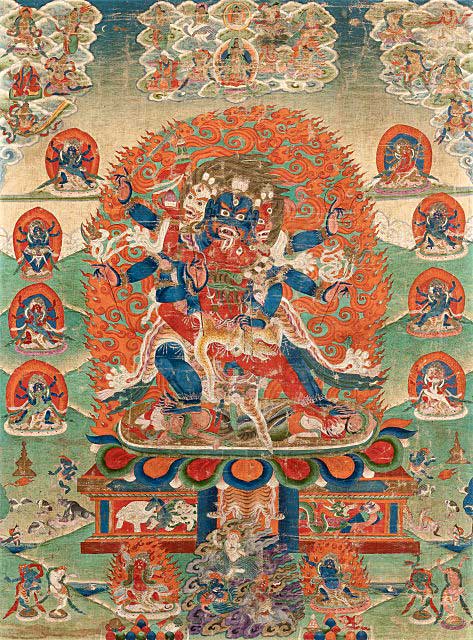 Very Rare Painted Pottery Figure of Mounted Hunter
Tang Dynasty (618-907)
Earthenware with pigments
Height 35 cm., Wide 29 cm.
Excavated from the tomb in Qianxian, Shaanxi province.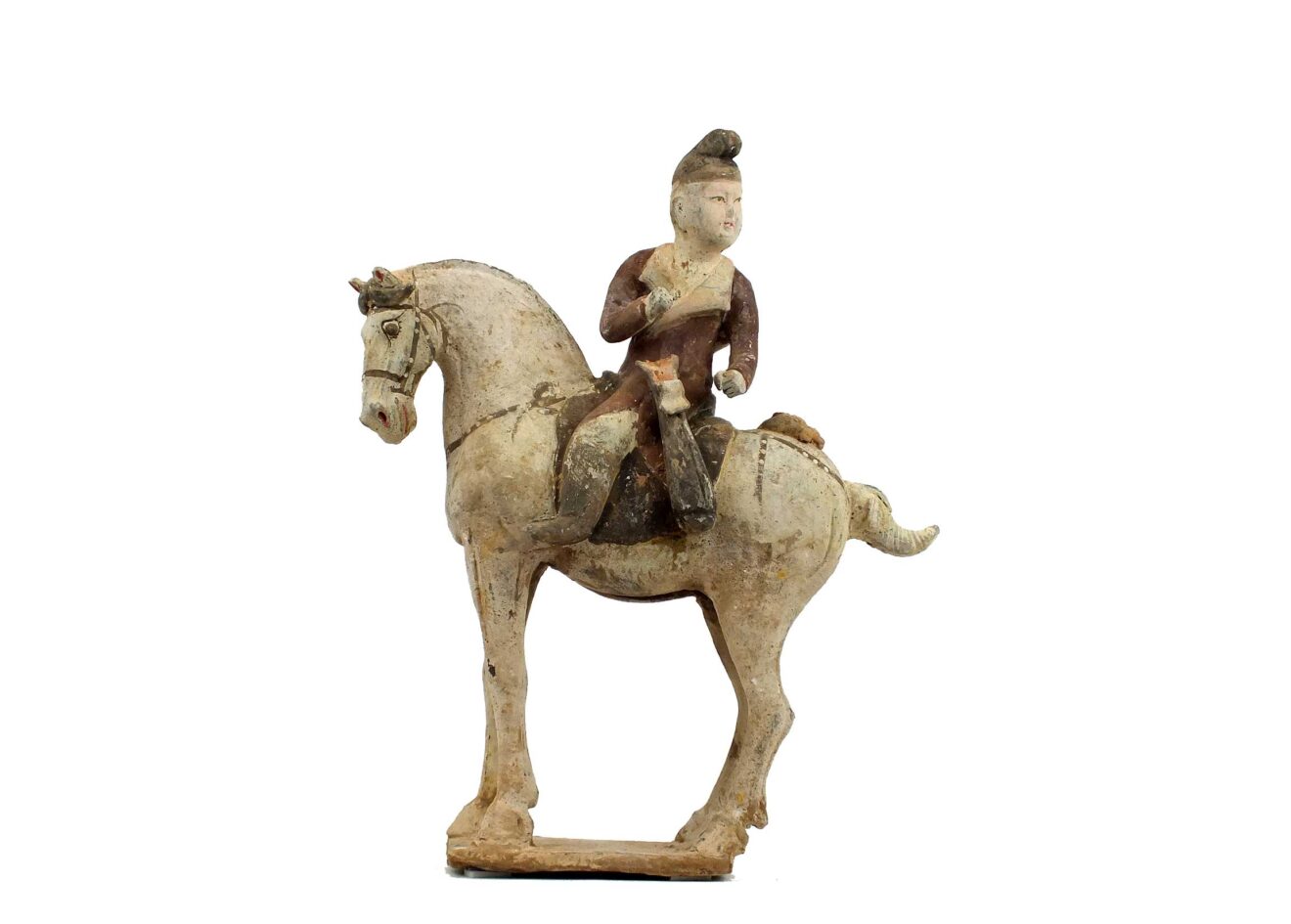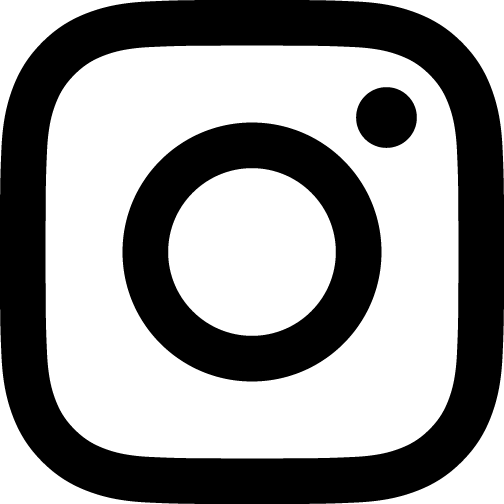 Our Instagram Page