B E C K E R A N T I Q U E S | Since 1969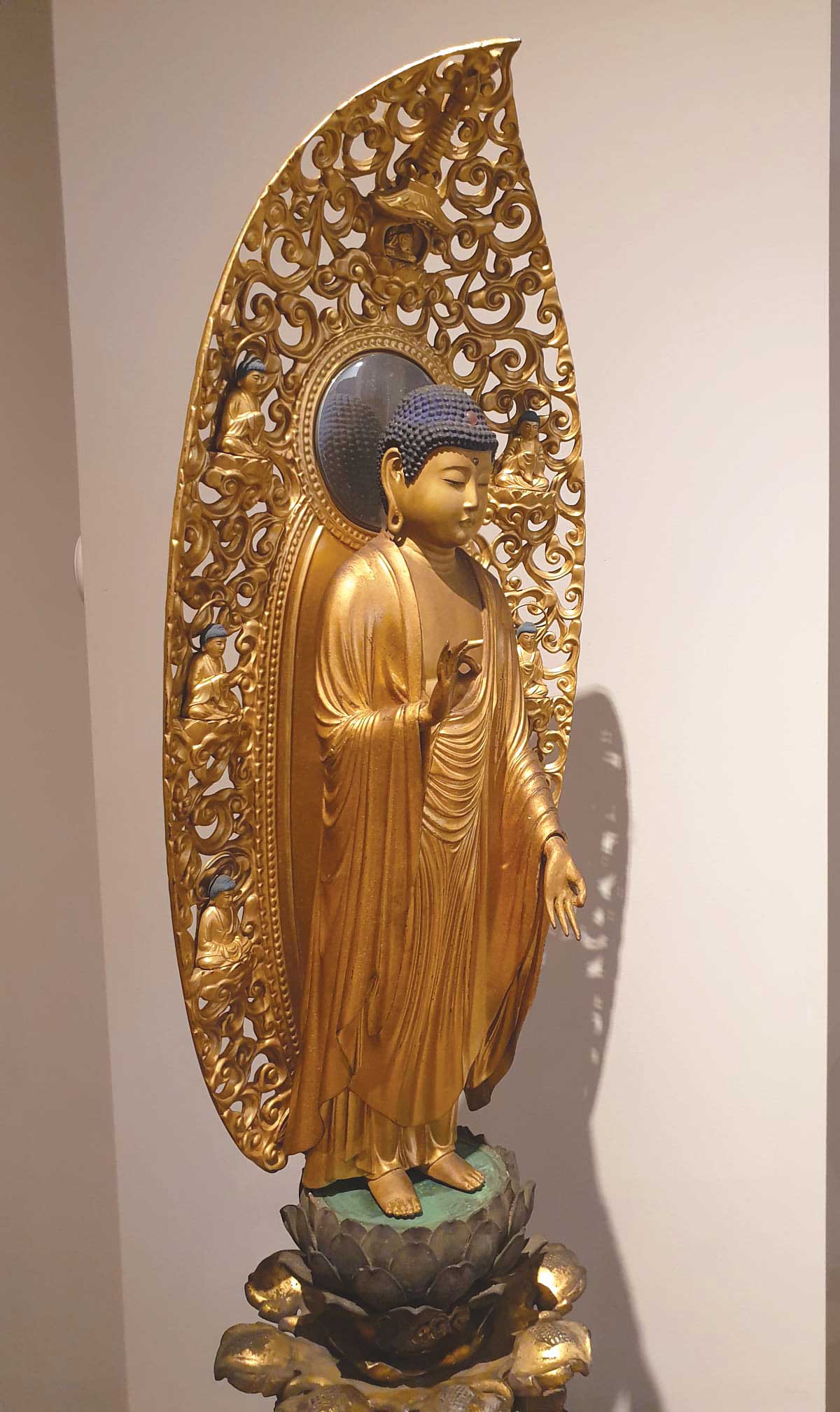 A Masterpiece. An Important Gilt Wood Statue of Amida Nyorai
Japan, 18th century-19th century, Edo period (1615-1868)


Note: The delicate details, the original glass eyes of the Buddha and gilt, the kohai (aureole) made in open work with seven (!) small figures of Buddha and the stupa, the original altar with the two pillars on both sides, its condition makes the Amida Nyorai a truly masterpiece.


HEIGHT 90 cm (total) and 80cm (the figure, base and madorla)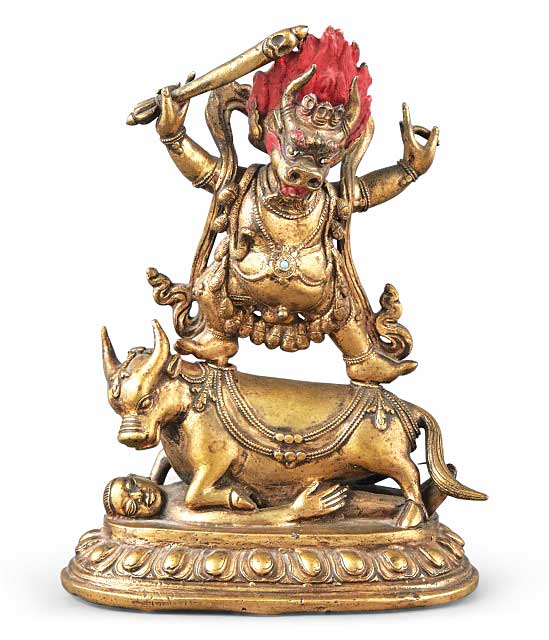 A Tibeto-Chinese gilt bronze figure of Yama Dharmaraja
Period: 17th century. Height: 18 cm.
Provenance: Private collection, New York, America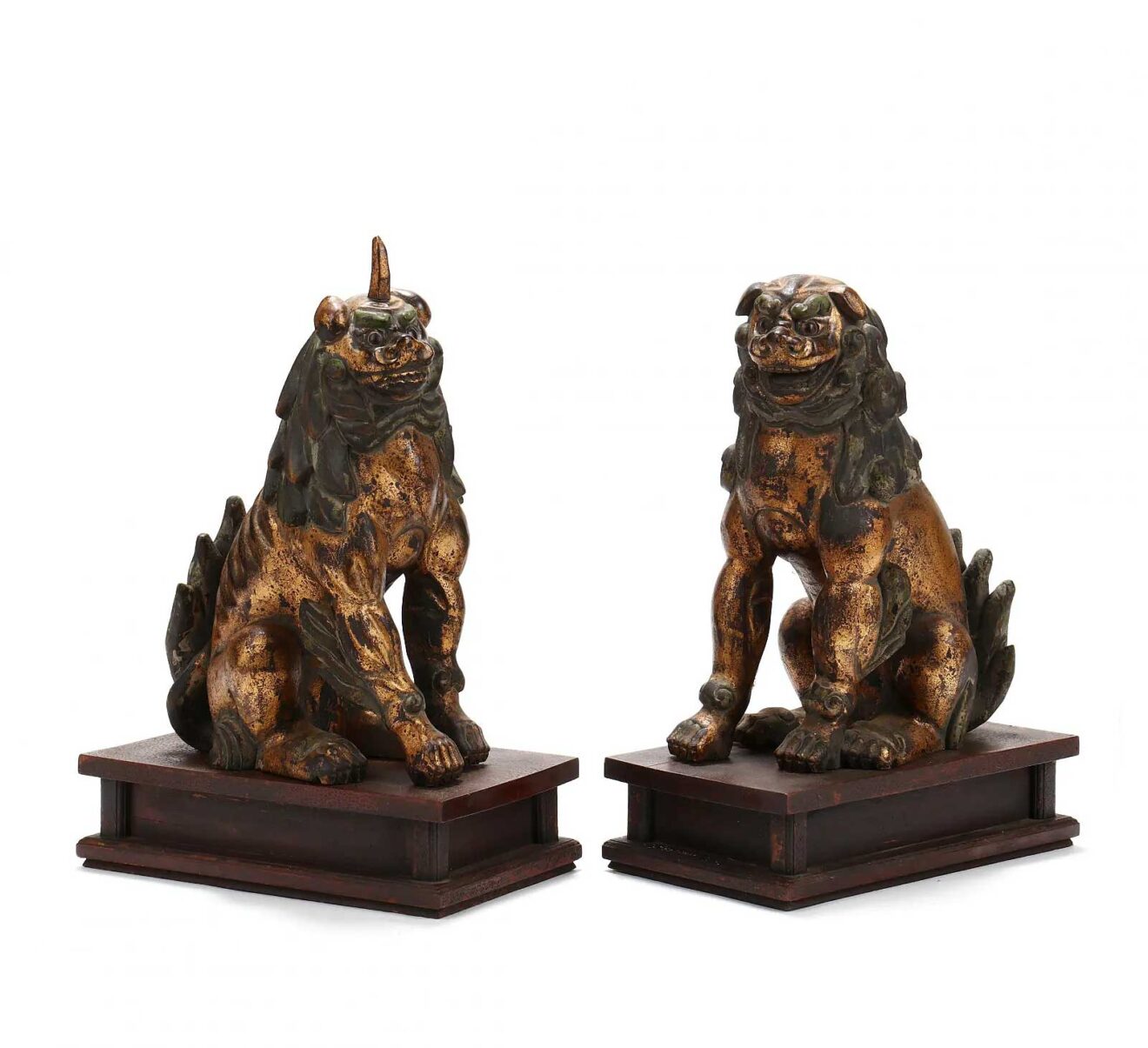 Pair of Japanese Carved Gilt Wood Komainu and Shishi Guardian Lions
Edo period (1615-1868), ca. 18th century, Japan
Provenance: From the Collection of the late Keith Stanley, Professor Emeritus of Classical Studies at Duke University, North Carolin
A Gilt Bronze Figure of Guanyin
China, Ming dynasty, 17th Century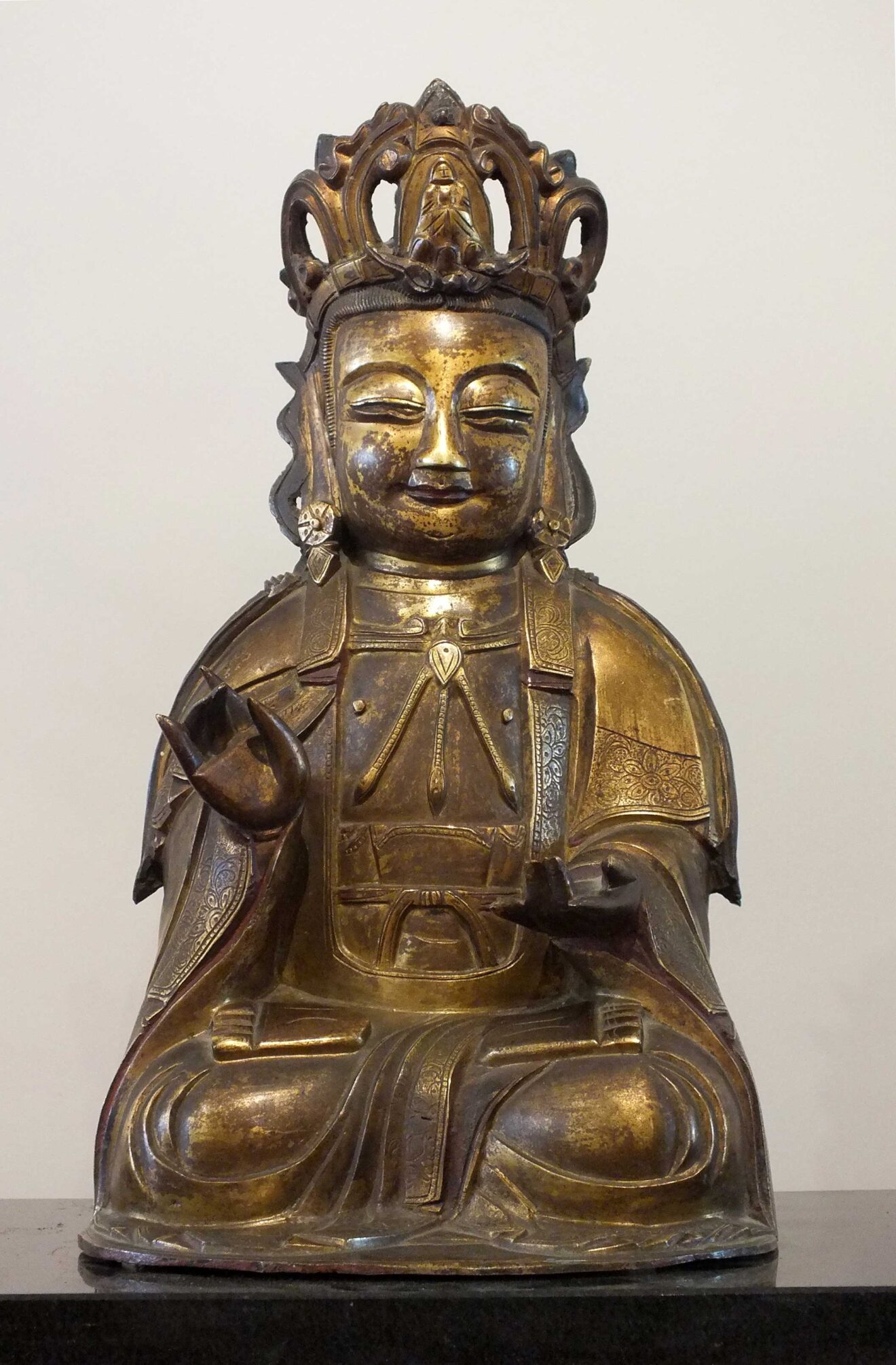 A Large Gilt Bronze Figure of GuanYi
Height 32 cm.
Weight ca. 5,736 g.
Sotheby's Amsterdam 2000's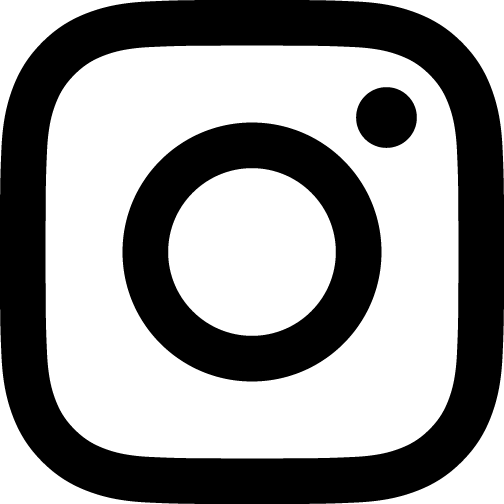 Our Instagram Page