We are proud to announce that from this moment a set of Qingbai cup and stand of Chinese Song Dynasty purchased from the Becker Antiques  Gallery is now in The Norton Museum of Art collection. See more ….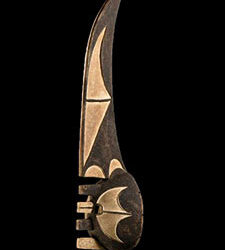 Fine Large Igbo Afikpo Mask Fine Large Igbo Afikpo Mask. The mask has been called "Yam's Knife" (Mma Ji). Its bug-like forehead extension represents a machete that was used in field for work and formerly the mask has served also as a weapon. It is said...
read more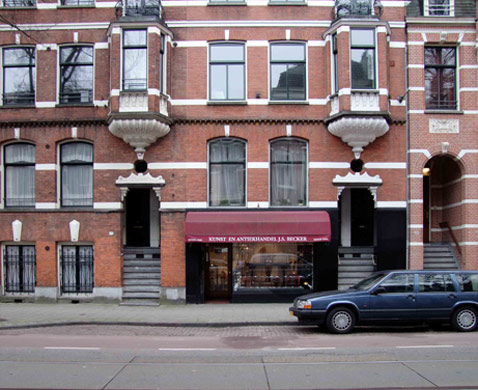 This Is Our  Story
We are established at a few minutes from "Rijksmuseum" (National Museum of Art), the Van Gogh Museum and the famous "Concertgebouw". We have been dealing in antiques since 1969 (and loving it). The trade of course changed in those years, first lots of early English oak and 15th -17th C. bronze candlesticks and chandeliers, since 1990 Becker Antiques V.O.F. specialises in early Chinese works of art and furniture.
Our main field covers ceramics – pottery funerary figures (dated from the Han through the Ming dynasties), Buddhist sculptures and other Chinese works of art. Our other sections are Asian works of art – concerns objects from Japan and South East Asian countries including bronze, stone and wooden sculptures, Chinese furniture from the Qing Dynasty and of course occasional other items.
We sell to private collectors and dealers all over the world.
Chinese & Japanese Antiques | Chinese Pottery Funerary Figures from the Han through the Ming Dynasties | Indian, Himalayan & Southeast Asian Works of Art | African & Tribal Art | Haute Époque
Contact Becker Antiques | since 1969
Questions or comments? Complete the contact form and We will get back to you as soon as We can!