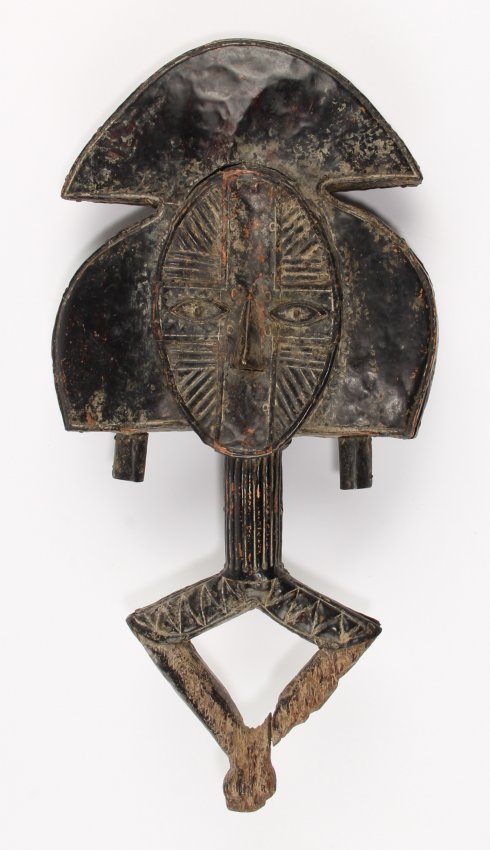 [wpsgallery]
S O L D
Kota Reliquary Figure
Kota people, Obamba or Mindumu Group;
Gabon or north-western Republic of Congo
Wood, copper, brass
High 61 cm.
Kota Reliquary Figure, this mask is scarce, it is principally helmet mask, it has two faces with tubular eyes, large incised brows and crested coiffure, one of the face gives a fearful impression. Efraim Andersson has suggested that such double mbulu viti were the earliest and most powerful of the southern Kota guardian figures and cites sources that indentify the concave half as female and the convex one as male.¹
P R O V E N A N C E:
Ex Collection M. G., Chicago, Illinois.
1. Andersson 1974, p. 163.
---