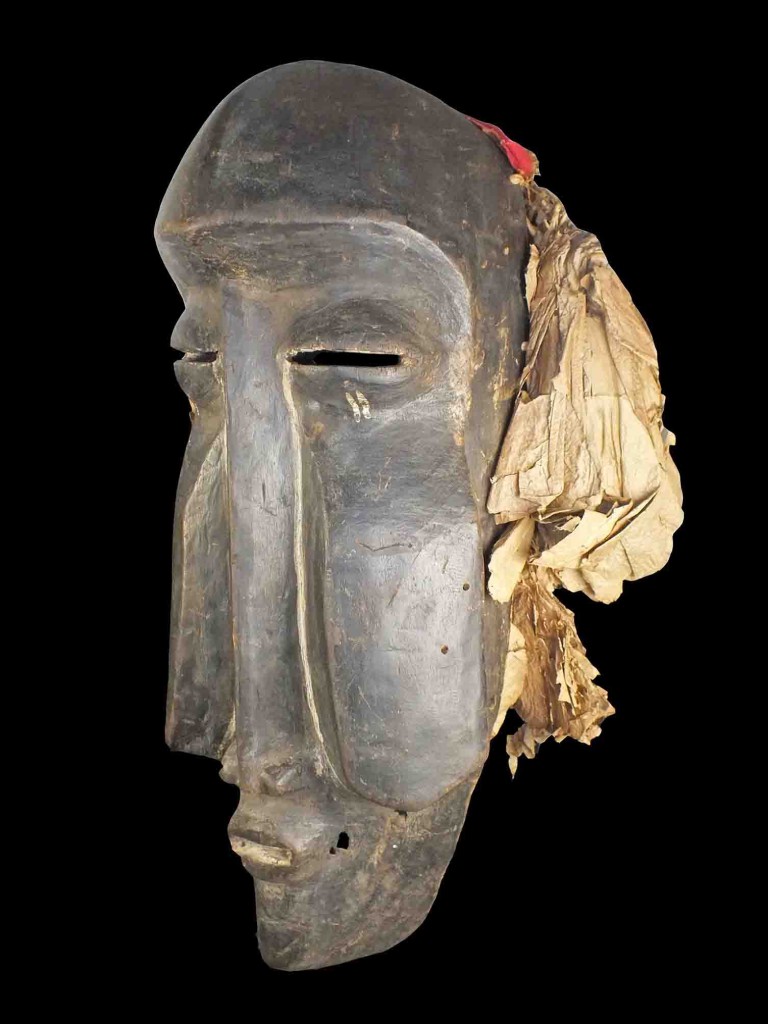 [wpsgallery]
S O L D
Large Pende Mask
Democratic Republic of the Congo
Eastern Pende mask
PHUMBU a MFUNU
Wood, pigments
High 81 cm.
P R O V E N A N C E:
Mr. Arthur Savage, ex teacher, Oxford University, Ealing, West London,  UK
Large Pende Mask, very large and extraordinary Phumbu a Mfunu Pende mask from the Eastern Pende people, this is a face mask and referred to respectively as Giphogo and Minyangi  and was worn by dancer during initiation ceremonies. The mask with slanted eyes, a pointed chin, the cheeks in high relief framed and coloured with white pigments,  massive bulbous eyes. This tall Phumbu a Mfunu mask was used for dances or for decorating houses.
---