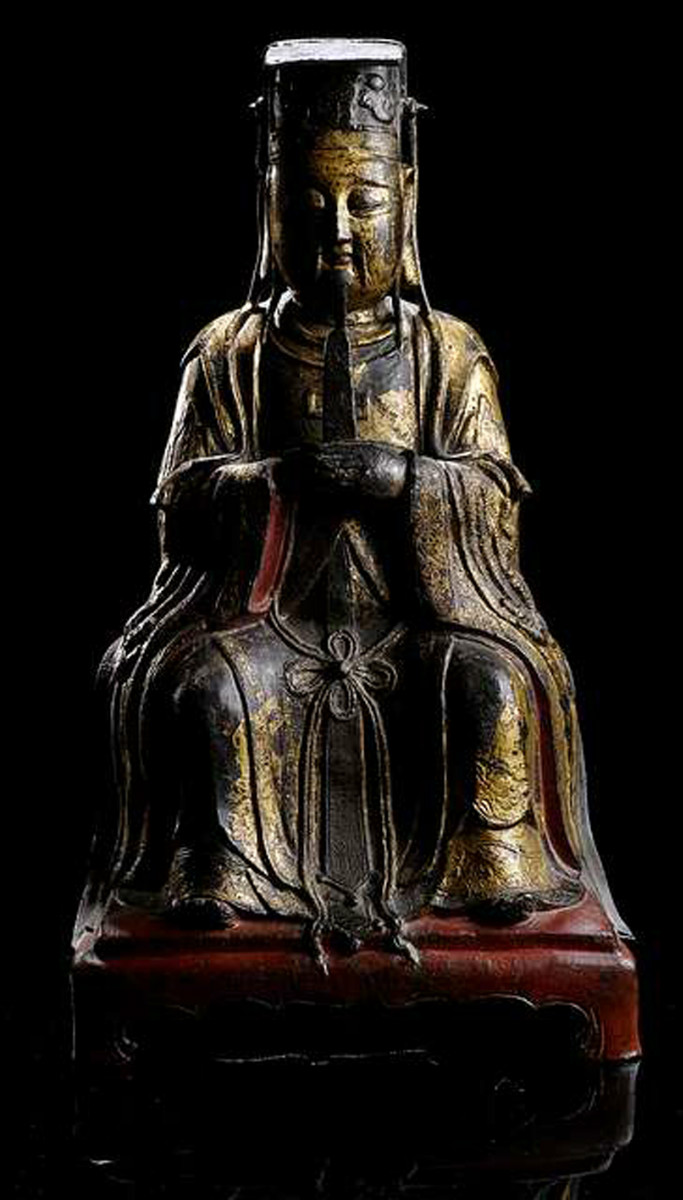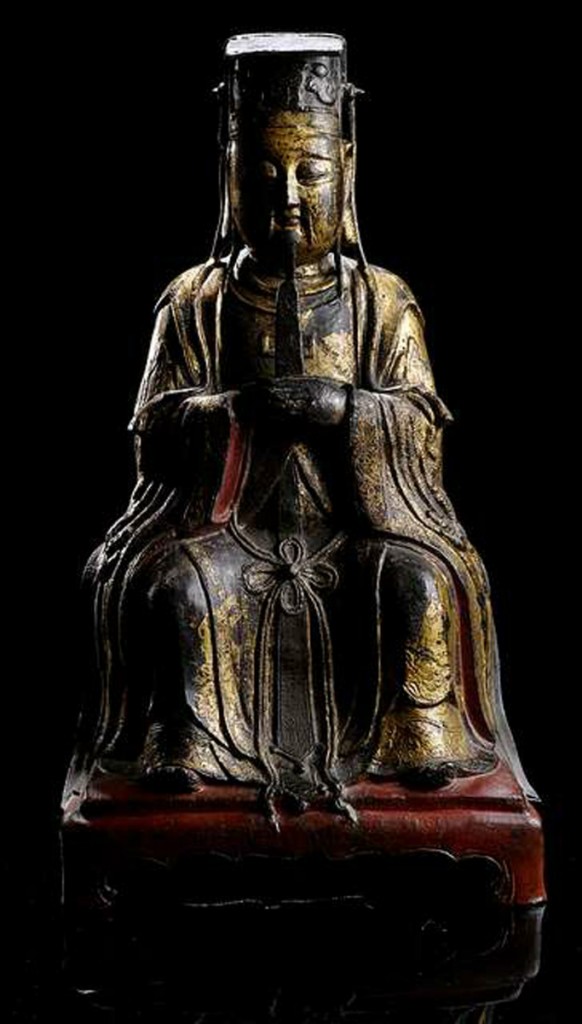 MING DYNASTY, GILT, RED AND BLACK LACQUERED BRONZE FIGURE OF DIGNITARY
China, Ming Dynasty
 MING DYNASTY, GILT, RED AND BLACK LACQUERED BRONZE FIGURE OF DIGNITARY ,seated in European fashion on a throne with both hands in front of his breast holding a tablet, wearing under garment secured with a knotted ribbon, wide-sleeved mantle, boots, his face displaying a serene expression with downcast eyes below arched eyebrows, mustache, beard, whiskers and specific hat.
P R O V E N A N C E:  
Former property from the collection of S.A.R. Joseph Clemens Prince of Bavaria (1902 – 1990)
High 44,3 cm.
---