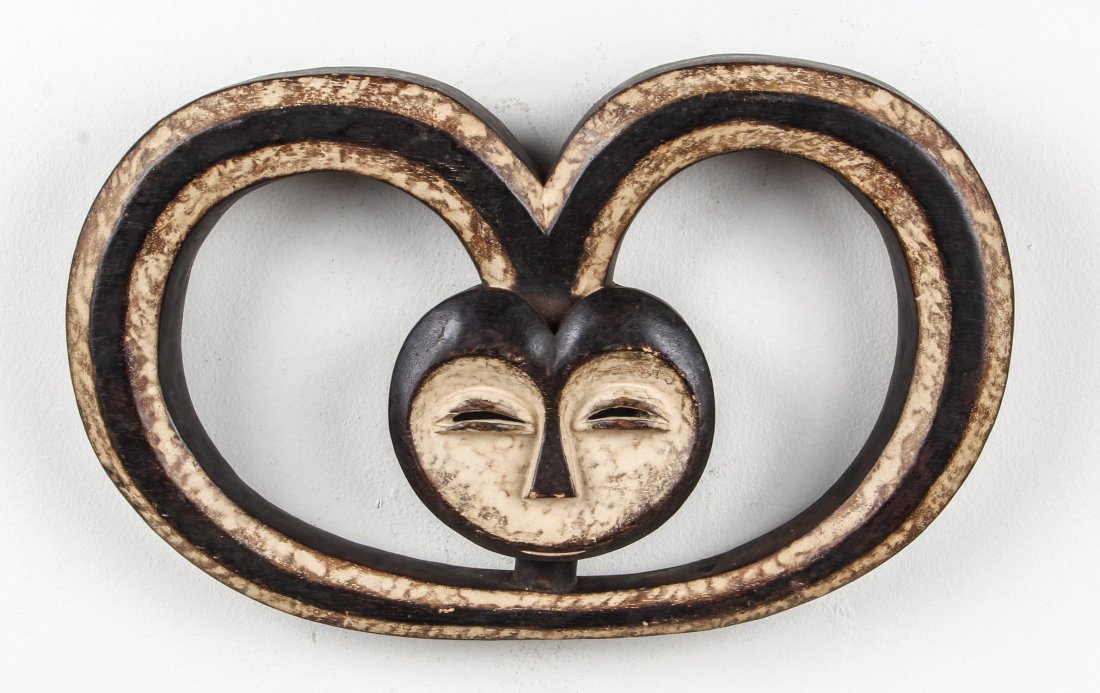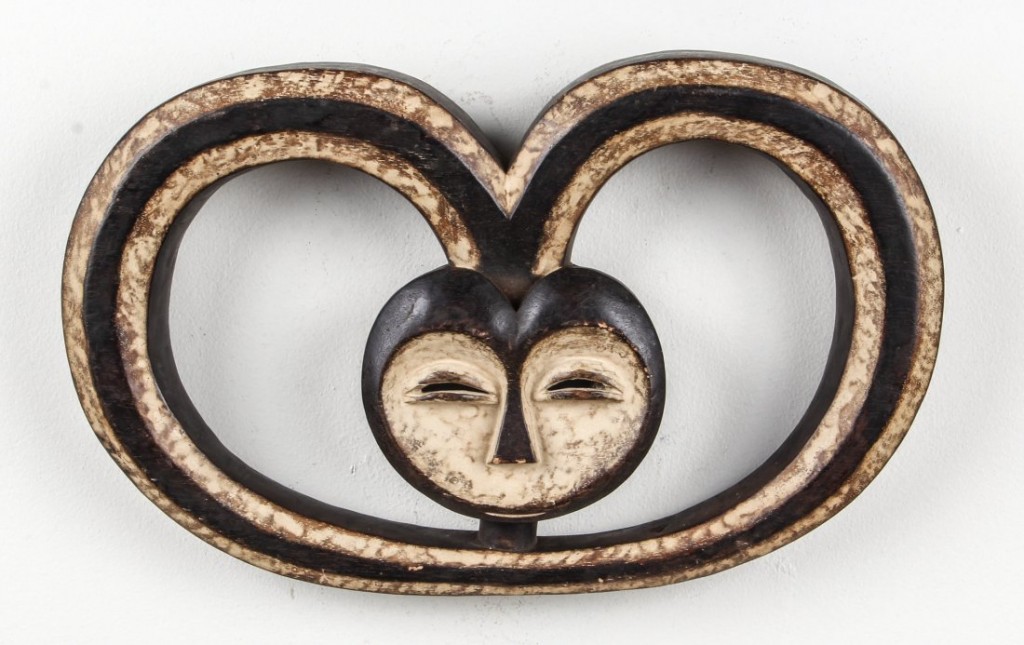 [wpsgallery]
S O L D
Beete Mask – Ram (Bata)
Kwele people, Gabon or Republic of Congo
Wood, pigments, kaolin
High 30 cm., wide 49 cm.
Beete Mask – Ram (Bata), the mask displays a flat surface, it has horns curved around the whitened heart shaped face as bata (the ram) and a triangular nose highlighted with a bold black brow.
P R O V E N A N C E:
Ex Collection M. G., Chicago, Illinois.
---