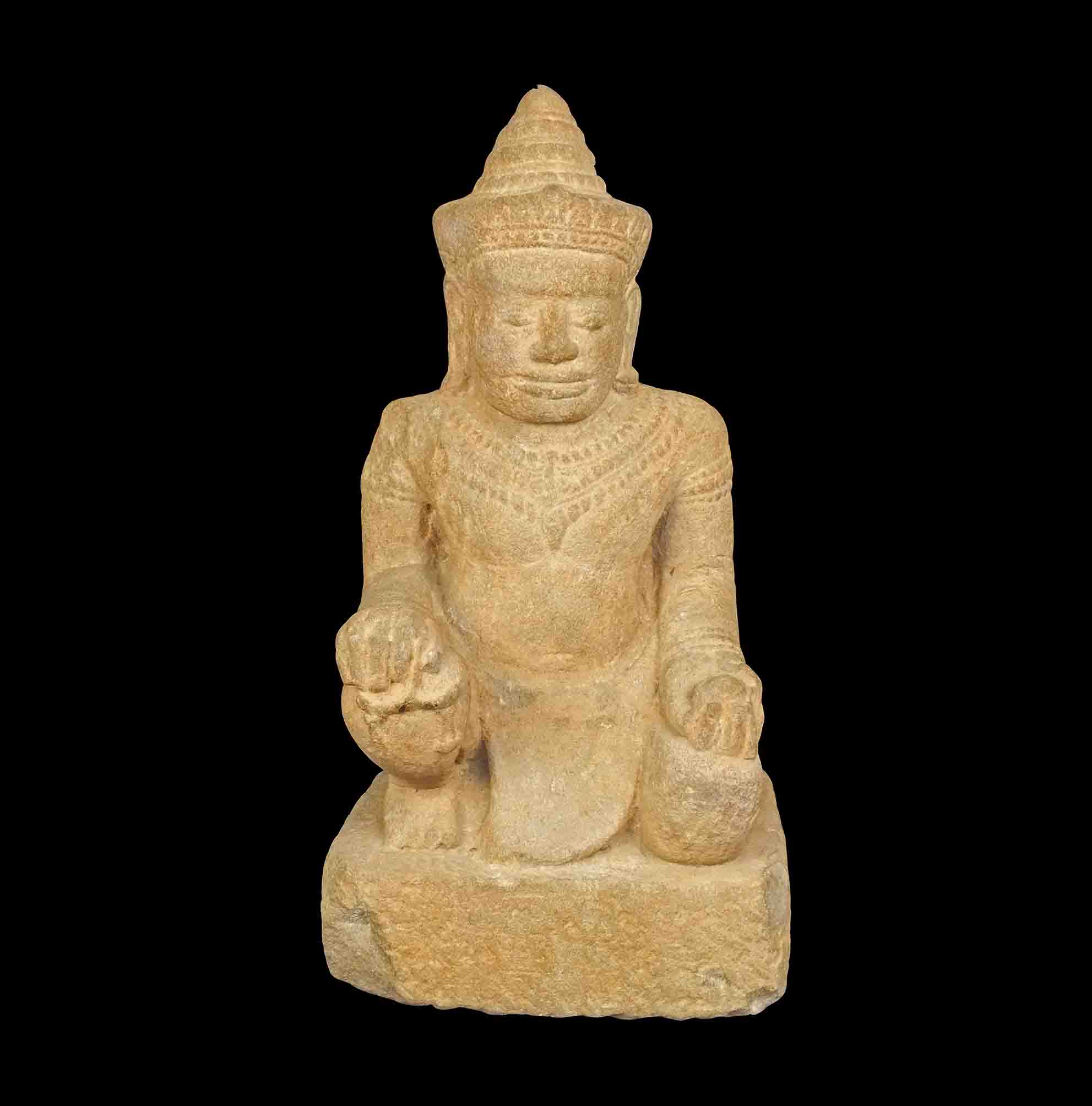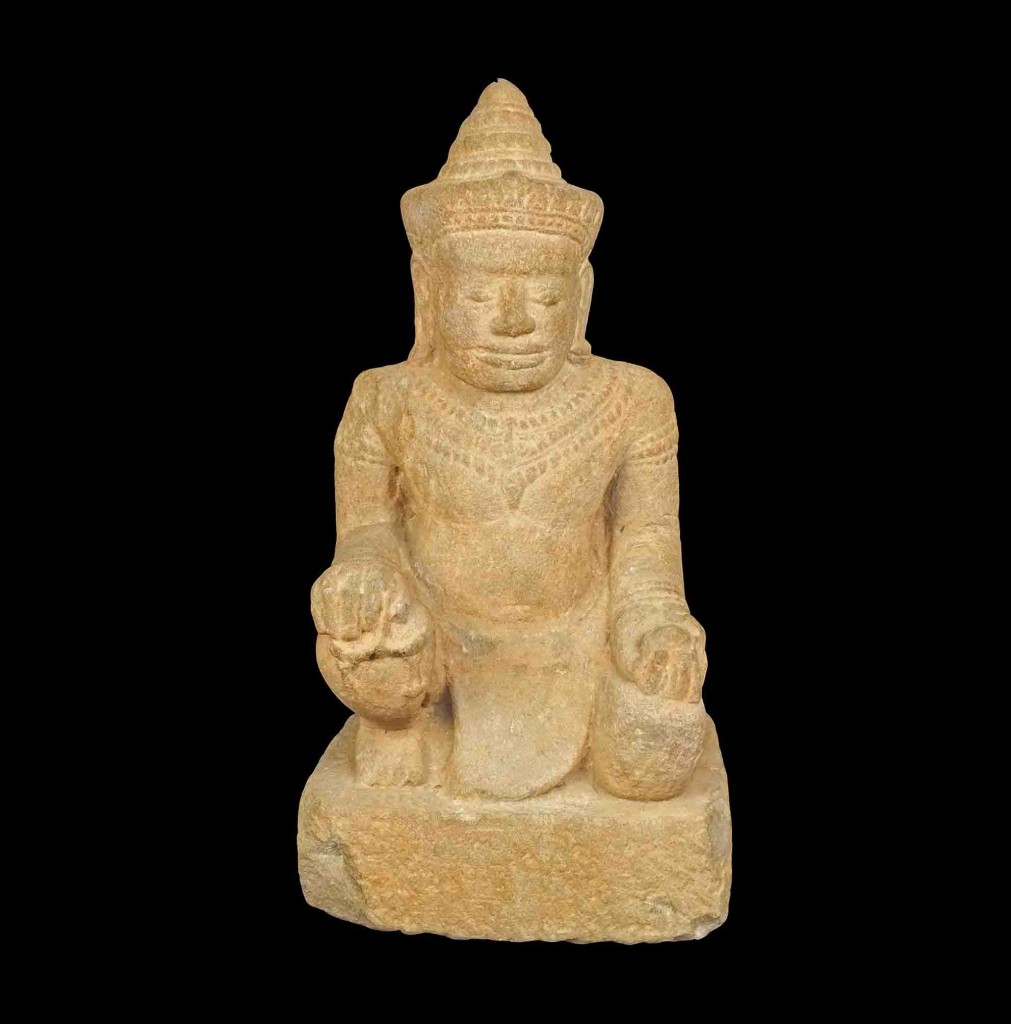 [wpsgallery]
S O L D
Rare Stone Khmer Figure Vishvakarman
Angkor period, Bayon-Style, 12th – 13th Century
High 40 cm.
P R O V E N A N C E:
Old Dutch collection
Rare Stone Khmer Figure Vishvakarman, a stone figure of celestial architect Vihvakarman, depicting the "Divine craftsman" half-kneeling on a rectangular base. Vishvakarman was architect to the gods and patron of craftsmen, he holds in his right hand a pair of scales and in his left hand a ball. The deity is adorned with a diadem encircling a stepped crown and long lotiform earrings, elaborate jewellery, arms bands and necklace, wearing a short sampot and tiara.
* Vishvakarman was unknown in the Cambodian world before the twelfth century; his name is first recorded in a stele inscription of 1191 at Preah Khan in Angkor (associated with Jayavarman VII). Primarily a Hindu deity associated with Indra, he was also popular with Cambodian Buddhists in the 12th and 13th century.
Reference:  
E. C. Bunker and D. Latchford. 'Adoration and Glory: The Golden Age of Khmer Art,' (Chicago, 2004), pp. 275- 277, No. 95. (AM) – (SF.115)
Complete the contact form below to request more information about this item
[contact_form ]
---