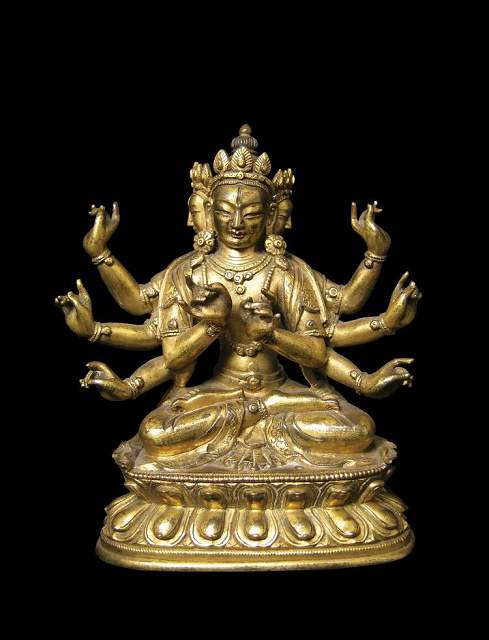 TIBETAN GILD BRONZE FIGURE  USHNISHAVIJAYA
18TH  CENTURY, TIBET
TIBETAN GILD BRONZE FIGURE USHNISHAVIJAYA,  seated in vajrasana on a lotus throne, wearing beaded necklaces and a sari, her eight arms radiating around her body, three faced head with various expressions and crown set in front of the hairdress.
 GILD BRONZE, HIGH 10, 5 cm
 P R O V E N A N C E:
Acquired in Tibet ca 1880 A.D.
Collection of Sparrendaal  Monastery in Vught, The Netherlands
* Ushnishavijaya: victorious goddess of the ushnisha is a goddess of longevity in Buddhism. She is one of the more well known Buddhist goddesses in Nepal, Tibet, and Mongolia.
---