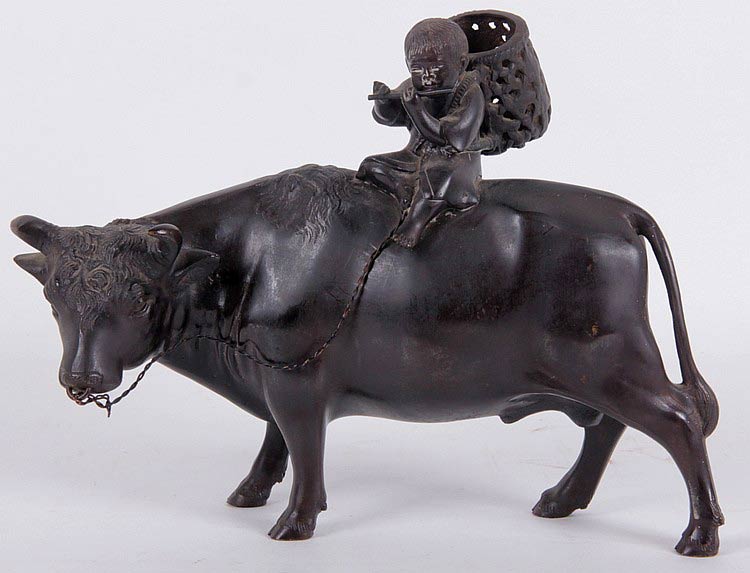 [wpsgallery]
S O L D
Bronze Figure Boy Riding Ox
Meiji period, 19th century, Japan
Long 31 cm., high 24 cm.
Artist signed as pictured
Bronze Figure Boy Riding Ox, the boy depicted playing a flute, with a woven basket strapped to his back, the ox with a rope twist yoke and gilt hooves, artist signed as pictured.
---
Complete the contact form below to request more information about this item.