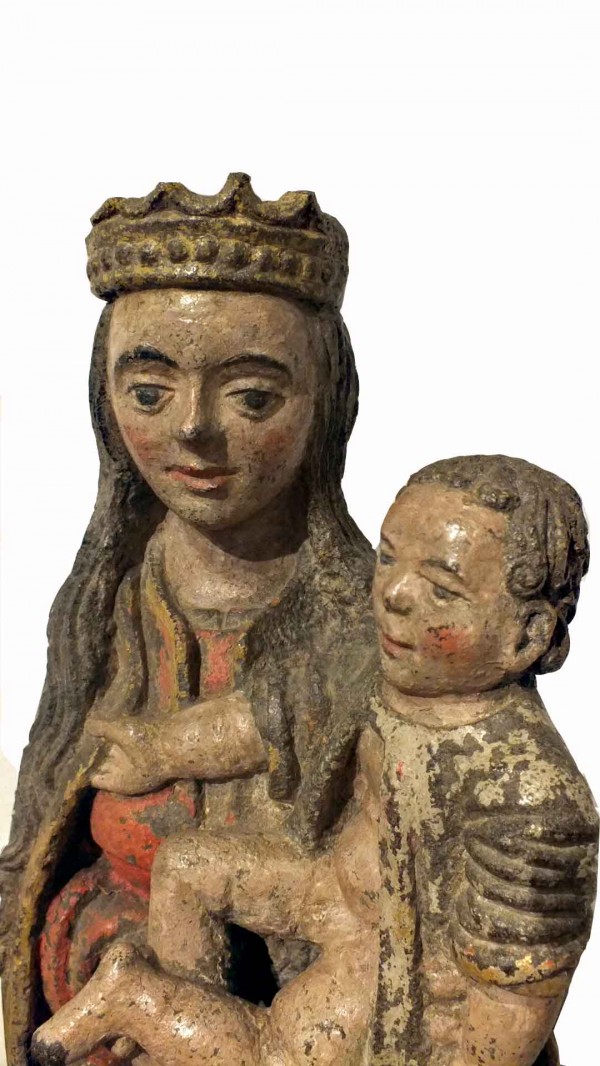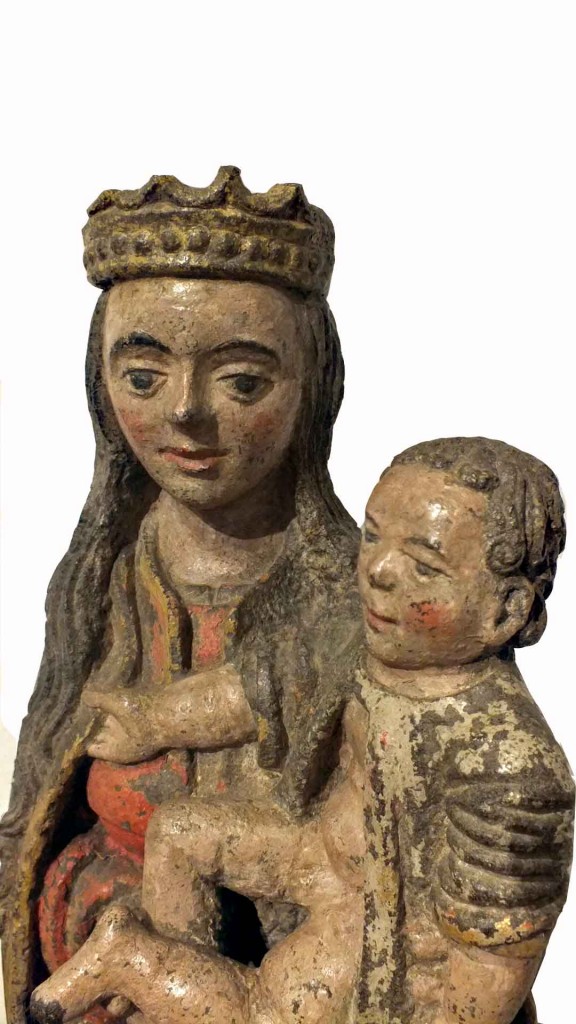 [wpsgallery]
S O L D
Stone Polychrome Sculpture Virgin and Child
Burgundia late 15th / early 16th Century, ca. 1500 A.D.
Stone Polychrome Sculpture Virgin and Child, an impressive and finely executed limestone late 15th / early 16th century stone sculpture of the Virgin and Child. The virgin's head inclined forward with a crown, her eyes with serene expression, the robust Child resting against her on her left hand, with the original polychrome.
Reference:
A Erlande-Brandenburg, "L`Art Gothuique", (Mazenod-Paris 1983), fig. 331, pp.412
An inferior Virgin and Child from the Thyssen-Bornemisza Collection illustrated by P. Williamson "Medieval Sculpture & Works of Art", (London, 1987), fig. 12, pp. 74 & 75.

Complete the contact form below to request more information about this item
[contact_form ]
---