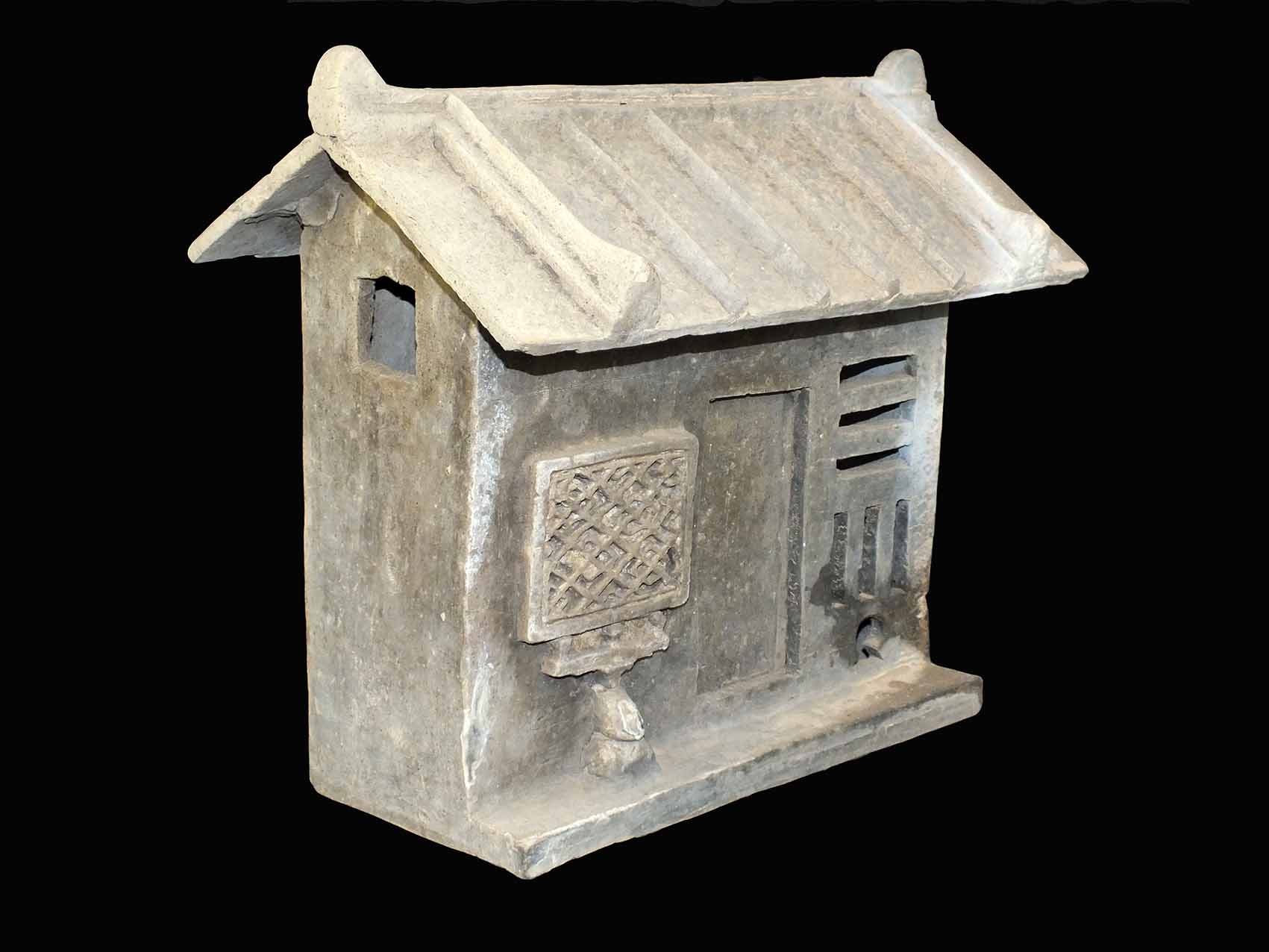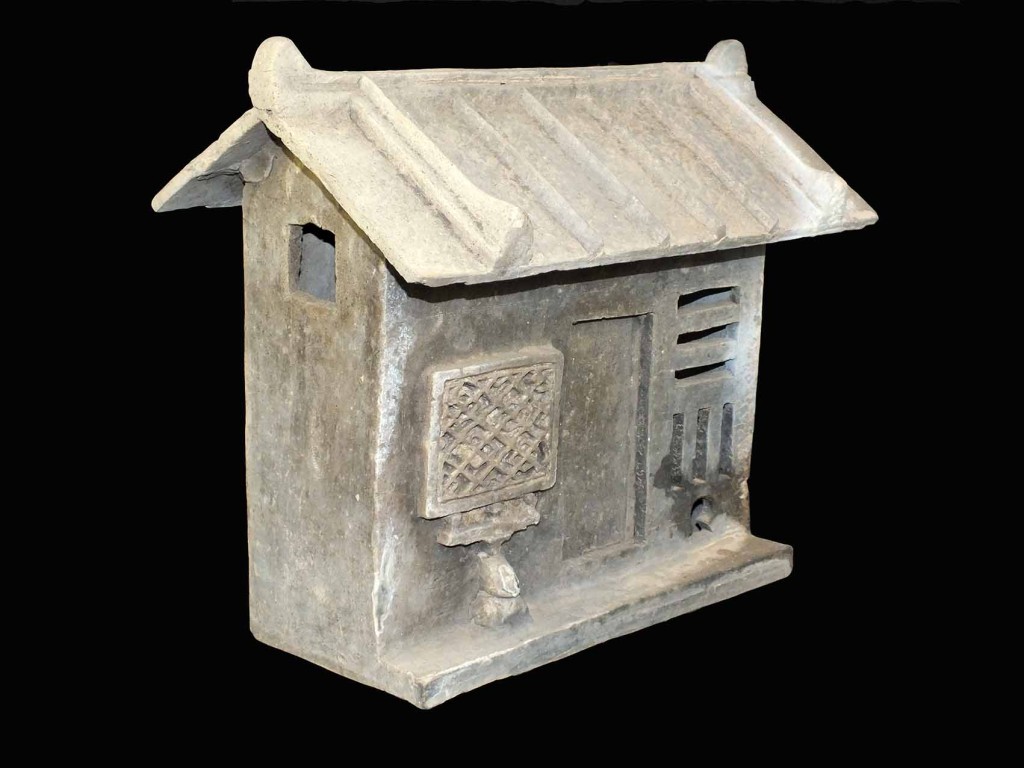 [wpsgallery]
Han House
Grey earthenware
Height – 33,5 cm, width 39 cm.
Early to Mid Eastern Han Dynasty AD 25 – 220
Han House, extremely rare pottery house with overhanging gable roof which has a central ridge with lateral rows of round tile covers. There is a door in the middle of the house, to the left side of the door there is a round opening which supports six symmetrically openings, three are placed vertical and the other three are placed horizontal, the right side of the house with a seating bear supported beautifully carved and finely detail window.
* Note: Granaries of this type and style are most rare and examples can only be found in Henan Museum, China.
* Reference: Similar Granary was included in the exhibition, "Onder Dak in China", Royal Museum of Art and History Brussels, September 28, 2007 – 20 April, 2008 catalogue, p. 62, nr. 28. See also Henan Museum, China
The result of the thermoluminescence test, is consistent with the dating of the item.
Complete the contact form below to request more information about this item.
---