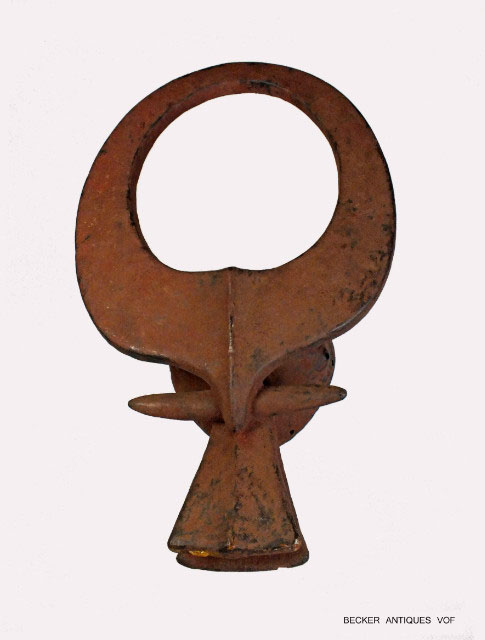 S O L D
Mama Mask
Mama Mask, Of stylised form, with open mouth the carved horns almost form oval, very nice aged reddish patina.
Mama tribe, high 50 cm.
WOOD, IRON STAND, NIGERIA
– The Mamapeople are also known as Kantana. They live north of the Jos plateau and carved headdresses in the form of highly stylized animal heads (Buffalos). Those masks symbolize a bush spirit and are thought to bring prosperity to the tribe.
* Jan – Baptiste Bacquart,the Tribal Arts of Africa, United Kingdom, 1998
Complete the contact form below to request more information about this item.